Amsha Africa Foundation uses Google's Workspace for Nonprofits which helps us collaborate more effectively with smart, secure business apps like Gmail, Docs Calendar, Drive and Google Meet so we can focus on what matters. Google also helps us reach more donors and supporters online by supporting us with the Google Ad Grants program.
Raise Funds For Amsha Africa Foundation While Shopping Shop and save money at thousands of popular online retailers while we donate to your favorite charity at no cost to you Click here


Benevity provides a donation-processing platform that Amsha Africa Foundation uses to power our workplace ging matching & volunteering programs, if your organization provides donation matching please use the benevity software website to find Amsha Africa Foundation, make donations have your gifts matched by your employer, and volunteer
We are proud to partner with the N50 Project to bring tech neutral connectivity, digital literacy, and deliver human-enriching applications to the communities we serve.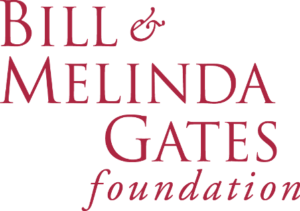 We partner with the Bill and Melinda Gates Foundation on their mission to create a world where every person has the opportunity to live a healthy productive life Amsha Africa Foundation shares similar goals with the Bill and Melins Gates Foundation in tackling the greatest inautes in our world working in partnership on projects in rural Africa.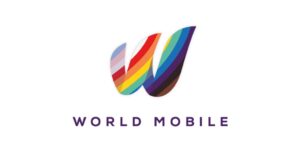 World Mobile was founded with a far-reaching goal to connect everyone, everywhere while advocating for economic freedom and dignity unlike traditional mobile networks World Mobile is based on blockchain and the sharing economy, Local business owners in unconnected regions can operate affordable nodes on our network and bring their community online while sharing the rewards Amsha Africa Foundation supports this mission and is working with World Mobile and it's partners in rural Africa to create smart villages.
Amsha Africa Foundation partnered with Chemi Chemi Organization for the Cassava Supply value Chain Project in Ganze sub-county, Kilifi County, Kenya AAF and Chemi Chemi organization work to address the immediate food insecurity (food shortage) at the household level, improve the cassava value chain, and promote value addition aimed at creating employment opportunities for youth.
Amsha Africa Foundation (AAF) and Altusa international of Dallas TX partnered to work on an international project in 2018. In this international project AAF is introducing our sustainable farming technique called Aquaponics in Rwanda. AAF's field project teams work with local farmers and community organizations to educate and give hands-on training on building aquaponics systems using locally sourced materials. We also teach them how to introduce locally sourced fish chicken, and plant vegetables into the system Altusa donated funds helped purchase locally sourced materials vegetables and fingerlings for the system we built in Kigali Rwanda. This benefited 120 individuals.
We partnered with Dubai Cares, a philanthropic organization working to improve children's access to quality primary education in developing countries on our Child Abuse Prevention Program Dubai Cares helps fund this program's initiative of creating an organization of lawyers to offer free legal services to children whose rights have been violated creating child protection teams in rural communities in Africa, and involving communities in prevention of child labor and withdrawing children from work.
Amsha Africa Foundation and Amazon Foundation partnered up with the creation of the Amazon Smile AAF site where a portion of your purchase is donated to AAF at no cost to you. Click here or the image below to support our organization.
AAF teams up with eBay and as part of the eBay Giving Works program You can support our mission when you buy and sell on eBay.

Amsha Africa Foundation partnered with Eyes on Africa to provide glasses at no cost to the people of Africa who would otherwise have no access to them. Click on this link www.eyesonafrica info to visit the Eyes on Africa website.
Amsha Africa Foundation partnered with East Africa Breweries Foundation in the Water of Life initiative AAF and EABF work to provision safe, reliable and sustainable water supply to communities that have no access to clean safe water.